Wir gondeln zu dem Erlebnispark, fahren Achterbahn und Wasserrutschen, und gondeln wieder zurück nach SunsetCity.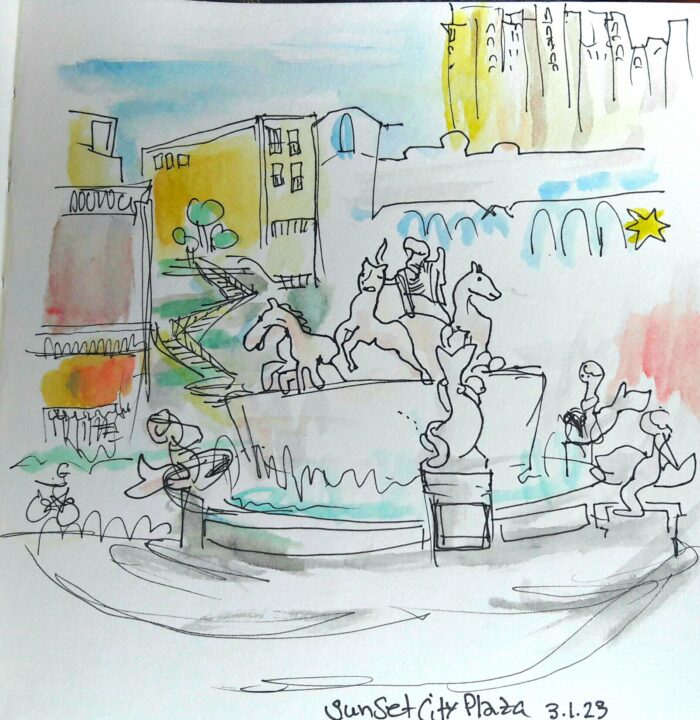 Dort in der zukünftigen Galerie sind  Konferenzräume buchbar. Sie wirken mehr wie ein Museum of Modern Art.
Wir schätzen, dass die Stadt auf 40- bis 50000 Einwohner*innen angelegt ist. Bis auf ein paar Touristen ist sie noch total leer, eine absurde, gespenstische Atmosphäre. Ruine to be oder Alterssitz?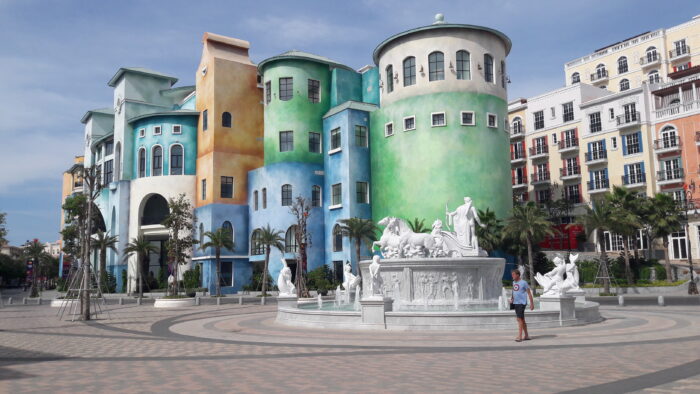 Am letzten gemeinsamen Tag chillen wir am Strand und lassen uns mit frischer Kokosnuss vollaufen.